Click here to see our training policies for this Course
Learn how to design, lead and facilitate highly productive, engaging meetings that will take communication, collaboration and team performance to new heights in your organization
Turn ineffective, boring meetings into a powerhouse of performance and productivity
Tap into the energy and wisdom of your teams to create sustainable, innovative solutions

Build cultural capacity to learn, navigate and thrive with change
AND, learn highly effective ways to engage people in online meetings and training
Make great meetings the heart and mind of your organization!
---
Meetings supply the oxygen that enables your organization to thrive

Meetings are the place where voices (ideas, imagination, information, skills and talents) can merge, align and focus to expand an organization's potential beyond what any one person could do alone.
Done correctly, meetings supply essential oxygen necessary to survive and thrive in a world of accelerating change and disruption.

Improving how you do meetings will:
Increase employee engagement, motivation and morale
Expand collaboration, innovation and performance of your teams
Increase employee satisfaction resulting in decreased turnover and attraction of new talent
Expand productivity and accelerate achieving your goals
Transform your business and build cultural capital

Create high impact, sustainable results
Effective meetings create an environment for the emergence and convergence of great ideas!
---
Join Us In Leading High Impact Meetings, Workshops and Movements
In this experiential, interactive, online workshop you will be learning the Genuine Contact™ Whole Person Process Facilitation Method
Genuine Contact™ Whole Person Process Facilitation is a reliable, proven meeting methodology that can be used daily, in all the situations you face, when people come together to meet and work. It creates a culture that supports self-organizing teams, shared responsibility, leadership development and deep learning. Using this method regularly will dramatically improve employee engagement and create teams wired to collaborate in getting results. It will create healthy conditions to supply the much needed oxygen for your organization to thrive!
In this workshop you will learn how to design, prepare and lead meetings that...



Create deeper, genuine connection and community between participants
Invite participants to engage and take responsibility for their learning and contributions
Expand the capacity of participants to learn, communicate and collaborate
Tap into the wisdom and intuition

of participants to create extraordinary results

Engage the 'whole person', and 'whole system' in high impact, profitable change

Create team experiences where people feel psychologically safe, respected and listened to so that essential insights and contributions are not lost

Recognize and work with the current 'state' and energy of the group to release blocks, resolve conflicts and move forward
Create an environment where innovative, effective strategies and solutions naturally emerge
Influence and shape your organization's culture and capacity to navigate and thrive with change
Expand your capability to work effectively in online meetings with virtual team members
Whole Person Process Facilitation is an advanced workshop in the Genuine Contact™ (GC) Program founded by created by Birgitt and Ward Williams.
As a workshop participant you are invited to join a growing international network of Genuine Contact Professionals that provides further training, mentoring, support and collaboration opportunities.
For more information please visit http://genuinecontact.net
Our online learning environment for the workshop
The live portion of this workshop will be delivered in a system called ZOOM which includes interactive video, audio, whiteboards, breakout rooms and chats.
Important: To attend this workshop your computer will need a microphone, speakers and a stable Internet connection.

---
This is an interactive, extensive course where you will experience what it is like to meet with high impact.

To optimize the integration of your learning, the live portion of this course will be delivered in six(6) 3-hour sessions spread over 6 weeks. Although the live sessions will be recorded for your review, to get the most out of this experiential course, you should plan on attending all the live sessions if possible.
You should also expect 1-2 hours of homework per week in addition to the live sessions.
---
Responsibilities and Commitments Agreement

Please also read this Responsibilities and Givens document which outlines our commitments to you for this workshop and invites you to consider some of your responsibilities when taking this workshop with us.
---
The self-organized part of the learning in this workshop will take place in our online Learning Management System(LMS). In this system, you will find articles, videos, and homework assignments. You will also be able to access video replays of past live sessions.
To get most out of this workshop it is essential that you do the assignments before coming to the live sessions which will build upon the self organized learning with more questions, discussions and group work. In the LMS you will also be able to communicate with instructors and students from the course to deepen your learning and connection between live events.
Meet the Workshop Leaders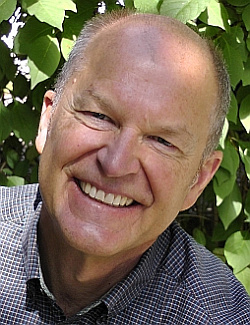 Richard Schultz of CollaborativeWays.com and WisdomWays.net loves to play on the leading edge of human and organizational potential, facilitating processes that create lasting shifts to new paradigms of thinking, believing and collaborating.!
Richard is an expert in identifying and shifting the limiting subconscious patterns and blocks that hold individuals and organizations back from reaching their goals. He has traveled internationally training hundreds of people in changing their life and work success by changing their minds. Success comes naturally when people are aligned in purpose, vision, values emotions and beliefs.

Richard also specializes online collaborative meeting facilitation and has a comprehensive understanding of both the technical challenges and proven methods effectively engage people in collaboration in this environment.
---